The Sun denies it knew home of Manchester United chairman Ed Woodward would be attacked, despite sending reporter
Manchester United has accused the Sun of knowing beforehand of a planned attack on the home of chairman Ed Woodward and reported the newspaper to the press watchdog.
The club say the only way the tabloid could have had a reporter at the scene of the incident – in which men in balaclavas launched flares at the Cheshire property – was by receiving "advance notice".
Graffiti was sprayed on the front gates and intercom unit during the incident on 28 January. A video was posted online as the attack occurred, with the caption: "Ed Woodward's gonna die".
The paper said it had received a "tip off" ahead of the incident, but was only told there would be a protest.
In a statement, Manchester United said: "The Club believes that the Sun newspaper had received advance notice of the intended attack, which included criminal damage and intent to intimidate, and that the journalist was present as it happened."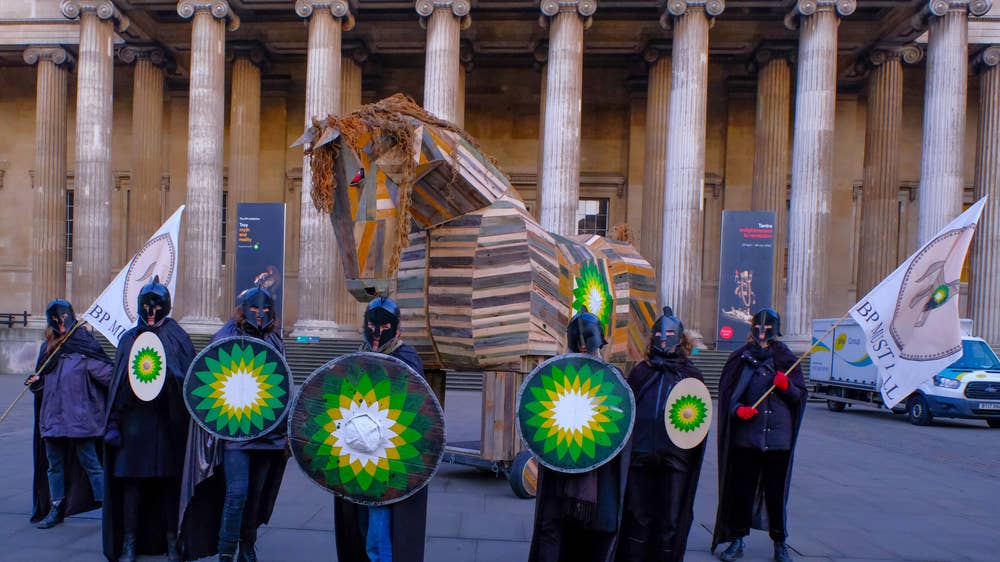 It added: "The quality of the images accompanying the story indicate that a photographer was also present.
"Not only did the journalist fail to discharge the basic duty of a responsible member of society to report an impending crime and avert potential danger and criminal damage, his presence both encouraged and rewarded the perpetrators."
It added it had lodged a formal complaint with the Independent Press Standards Organisation.
"We will await its ruling with keen interest as an important test of the self-regulatory system for newspapers and its ability to uphold ethical standards in the press," it added.
The Sun responded by saying it condemned the attack on Mr Woodward's house – but would defend its right to report such events.
A spokesperson said: "At no time was our reporter made aware of what was to take place nor incited it or encouraged any criminal activity. The article made it clear that the behaviour was criminal and unacceptable. The Sun supports wholeheartedly the Editors' Code Of Conduct and will defend the complaint to IPSO."
It did not say whether it had also sent a photographer.
No one was in the property at the time of an attack which comes amid huge discontent among supporters with the way the club is being run.
Mr Woodward, 48, lives there with his wife and two daughters.